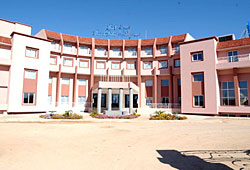 Menzeh Dalia hotel, Meknes


Encircled with vineyards, Hotel Menzeh Dalia is an ideal retreat that showcases the blend of traditional Moroccan hospitality with modern comfort. This four star hotel not only provides comfortable staying facilities but also offers quality of hospitality and services that make the stay of the guests more pleasurable. Hotel Menzeh Dalia is the first accommodation address in the prefecture Ismailia. Spread on 2 acres of land, the location of Hotel Menzeh Dalia lies in the residential district of the city. Surrounded with the beauty of vineyards, the location of Menzeh Dalia is quite easy to access as the Medina area of Meknes is situated just 30 minutes by foot. Situated on the road to Agourai, the hotel is very close to Superior School of Technology. With 153 guestrooms and 8 luxurious suites, Hotel Menzeh Dalia offers excellent staying facilities for the travelers visiting the city. All the guestrooms are well appointed and equipped with modern in-room amenities. Decorated in a simple yet attractive way, the guestrooms at Menzeh Dalia provide you a soothing ambiance to relax. The hotel also arranges suites facility for the luxurious stay. In addition to common room facilities, the suites at the hotel have some additional room facilities for the complete luxurious and comfortable stay. Room facilities at Hotel Menzeh Dalia in Meknes include air-conditioned rooms, private bathroom, satellite television, telephone, attentive room service, mini bar, and many more.
Situation of hotel Menzeh Dalia
Location : The Nearby, - City of Meknes, in the touristic area of Fes, Morocco.
Details of Menzeh Dalia hotel
161 rooms
Nearby shopping
Nightlife restaurants
Leasure in Menzeh Dalia hotel
Outdoor Pool, On-Site Fitness Centre, Sauna, Hammam, Tennis Court, Golf Course
Amenities in Menzeh Dalia hotel
Air Conditioning, Hair Dresser, Restaurants, Hotel Bar, Night Club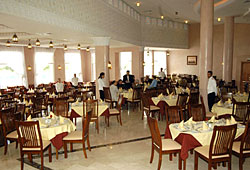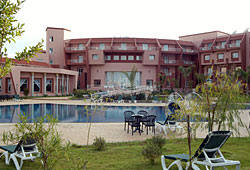 Business Amenities
Conference Rooms
Back to all Meknes hotels
Your account
Book your room in this hotel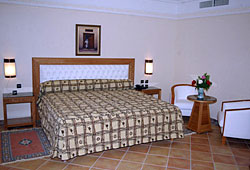 Bounty Tours messages
New Modern & professional design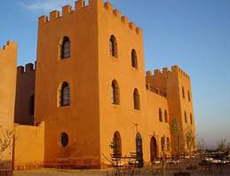 Always we improve our web site www.bounty-tours.com to facilitate to you all your bookings online with our new professional & modern design . All your bookings online will more effectively be handled. Please try now with this new face of www.bounty-tours.com
New Rates 2015-2016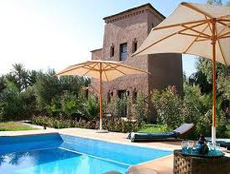 We thank you for having to use our services during the last season and we inform you that new tariffs 2015-2016 will be online as soon as possible to be able to carry out your bookings directly. In case you are facing any complications, please dont hesitate to contact us on operations@bountytours.com or +212528827711/12
Currency Exchange
All our prices are indicative, and must be confirmed after every effective booking.
For information, currency rate change is approximatively :
09.50 MAD for $1.00,
10.50 MAD for 1,00 €
If script doesn't work properly, please Subscribe to our newsletter
If you want to leave us: Unsubscribe from our newsletter