Agadir - Morocco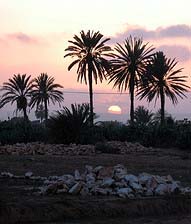 At the start of the XVIth century, a small Portuguese fishing port and the creation of a colony gave birth to Agadir.
The sugar cane culure in the Sous plains and its exporting via the port gave this city a boost towards rapid growth.
In the middle of the XVIIth century, its decline follows the cultural decline.
At the end of World War II, the creation of the port, the development of fishing and industry for conservation purposes were able to revive the city.
This was a pretty and prosperous city.
On February 29, 1960, there was a terrible earthquake. The small city ceased to exist and 15,000 bodies were buried under the ruins. Thanks to the desire of the people, Agadir was rebuilt next to the former location.
Today, the capital of Sous is a modern city mainly devoted to massive tourism.
It's reputation is maintained within an exceptional beach that has 7 km of fine sand and is sunny 300 days a year.
Thanks to the new main street lined with palm trees and a marina, Agadir became charming and was able to compete with other popular seaside locations.
The seashore is enticing, the back country is pleasant and the Sous locals are warm-hearted. Go and recharge yourself, then once you are full of energy, go and take advantage of the remarkable infrastructures.
It's worth seeing...

Ancient Kasbah: dominates the city. The strong ancient location became an immense necropolis after the earthquake. This visit is jammed pack full of emotion. Nevertheless, take some time to admire the magnificent view of the bay.
Le port and la Criée: are highly-charged environments with interesting naval construction sites.
The Largest Souk Market: is a festival full of colors and aromas.
The Agadir Medina: reconstituted with respect to traditions. Lose yourself in the intertwining side streets surrounded by booths and ateliers from craftsmen.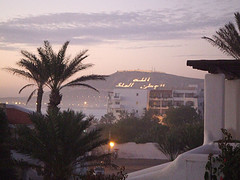 The surrounding area...
Oued Massa: this vast natural reserve lies on the river bed that is often dry, yet marvelously calm. For bird lovers: a diverse and dense paradise (ibis, greater flamingos, herons, ducks... ) on a gigantic beach-front location and the superbly divided coast shelters a cave-dwelling village that fishers still live in. It''s truly amazing!
Tiznit: for famous jewelers.
Taroudant: a city full of character.
Aglou-Plage: off of the beaten path.
Mirleft: an adorable village. Réputé Famous for its beaches and being a paradise for fish lovers.
jQuery.noConflict(); jQuery(document).ready(function($){ jQuery(".colleft img").css("margin","8px").addClass("tumb"); jQuery(".colleft img:even").css("float","left"); jQuery(".colleft img:odd").css("float","right"); });
Your account
Bounty Tours messages
New Modern & professional design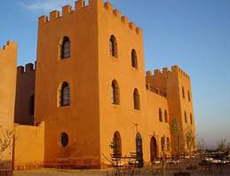 Always we improve our web site www.bounty-tours.com to facilitate to you all your bookings online with our new professional & modern design . All your bookings online will more effectively be handled. Please try now with this new face of www.bounty-tours.com
New Rates 2015-2016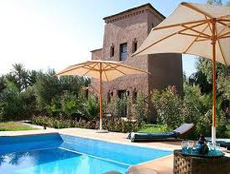 We thank you for having to use our services during the last season and we inform you that new tariffs 2015-2016 will be online as soon as possible to be able to carry out your bookings directly. In case you are facing any complications, please dont hesitate to contact us on operations@bountytours.com or +212528827711/12
Currency Exchange
All our prices are indicative, and must be confirmed after every effective booking.
For information, currency rate change is approximatively :
09.50 MAD for $1.00,
10.50 MAD for 1,00 €
If script doesn't work properly, please Subscribe to our newsletter
If you want to leave us: Unsubscribe from our newsletter