Morocco MICE
We are at BOUNTY TOURS fully appreciate the importance of any meeting success, Incentive program, Conference plan or Event organization to an enterprise and thus every itinerary we create is unique and specific to your budget, time frame and all other factors as specified by you.
BOUNTY TOURS will organize and supervise all facets of the travel incentive inclusive of all related services.
Our Standard is Quality Services, Excellent organization, Exceptional Moroccan hospitality!
- A unique destination mixed between business and leisure
- A safe country
- Accessibility
- Large hotels with all meeting facilities
- Blue clean beach''s, Golden Desert & Sun all over the year
- Indoors & Outdoors activities
- Team Building activities
- Wide range of night life choices
Our references:
Roche Laboratory
Aventis Laboratory
Sanofi Laboratory
Novartis Laboratory
Glaxo Laboratory
Solvay
Novo Nordisk
Swez Canal
Container Terminal
Bridgestone Company
Mohammed Bin
Rashid Al Maktoum
Foundation
Eaamar
Zain mobile
Future Arab Super Star
Bayer Group Incentive
Toyota Maroc
Pfizer
Hestia Gen
Oilibya
Microsoft
Samsung
Castrol
Axiom
BARAKAT foundation
IUCN
ICI Pakistan
Institute of International Education
Kaspersky Labs
Sandoz
Aspen
DMS
Apex
Apex
Travco holidays
For MICE Morocco details, see also:
- Your meeting in Morocco
- Your incentive in Morocco
- Your congress in Morocco
- Your event in Morocco
Khalid El Hamriti
General Manager
Bounty Tours
Tel : +212 528 82 77 11 / 12
Fax: +212 528 827 713
Mobile : +212 661 198 641
Email : send us an email
request

Your account
Bounty Tours messages
New Modern & professional design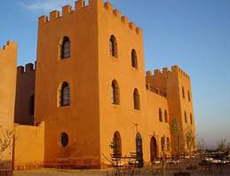 Always we improve our web site www.bounty-tours.com to facilitate to you all your bookings online with our new professional & modern design . All your bookings online will more effectively be handled. Please try now with this new face of www.bounty-tours.com
New Rates 2015-2016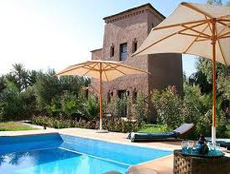 We thank you for having to use our services during the last season and we inform you that new tariffs 2015-2016 will be online as soon as possible to be able to carry out your bookings directly. In case you are facing any complications, please dont hesitate to contact us on operations@bountytours.com or +212528827711/12
Currency Exchange
All our prices are indicative, and must be confirmed after every effective booking.
For information, currency rate change is approximatively :
09.50 MAD for $1.00,
10.50 MAD for 1,00 €
If script doesn't work properly, please Subscribe to our newsletter
If you want to leave us: Unsubscribe from our newsletter